Collections
Shop for artwork based on themed collections. Each image may be purchased as a canvas print, framed print, metal print, and more! Every purchase comes with a 30-day money-back guarantee.
About Eva Konya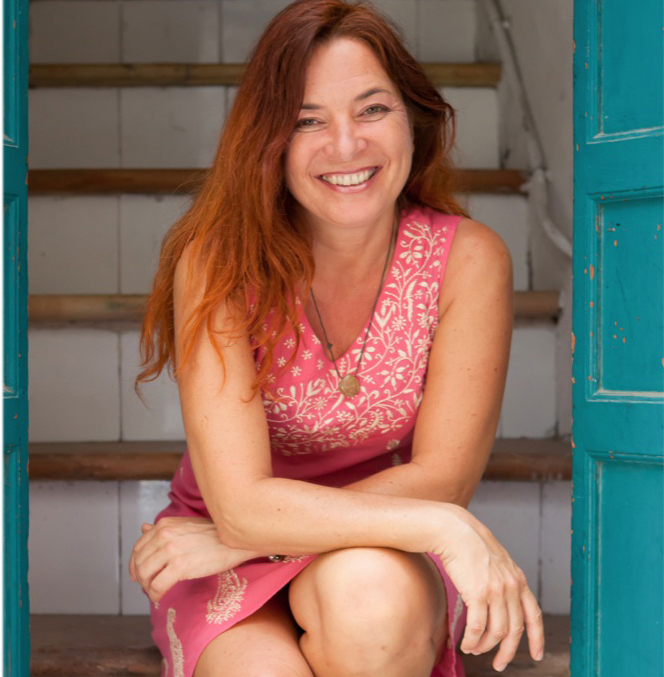 Eva Konya was born 1963 in Hungary. She started to study graphic design in Budapest at the University of Fine Arts and in Hamburg at the Art School Alsterdamm to obtain a master's degree in Graphic Design.
Studied painting with Dr. Imre Drazsnyák, Zoltán Tölg-Molnár in Budapest at the University of Fine Arts Hungary, - and with Clemens Gröszer, Rob de Vry at the Pentiment in Hamburg, and Jo Milne at the Europäische Kunstakademie Trier in Germany. Working till 2006 Art Director in newspaper Publisher in Hamburg Germany.
From 2006 she lives and works in Palma de Mallorca, Spain.
Art Fair & Galleries, Exhibitions, Painting -Workshops,

ART GALLERY REPRESENTATION
East West Fine Art Galleries, Naples, Florida., USA

CURATORIAL PROJECTS
2017 The ArtBox Gallery Project, Art Fair Basel, Airport CH
2016 "Saatchi Gallery Advisor" & "Screen- Project" Chief Curator: Rebecca Wilson
2009 Volksbank Gallery, Curator: Imre Bretus,
Rózsadomb Budapest, HUNGARY
2007 The New hungarian Avantgarde,
Vaszary-Múzeum, Kaposvár, HUNGARY
2003 "40x40" Kunstverein Rügen, Curator Heinrich
Nebgen , Galerie Circus 1. GERMANY
2002 "40x40cm" Kunstverein Trier, Landtag Rheinland-Pfalz/Mainz, Curator Heinrich Nebgen GERMANY
2001 Sala de exposiciones/Caja de Granada/Museo de Jaén, Curator: Rafhael Almendros; SPAIN
1999 "Ausseinandersetzung mit Kunstgeschichte" Sparkasse Galerie, Karlsruhe, GERMANY

SYMPOSIUM STADT GEESTHACHT
2002 Kunstfluss Geesthacht, Curator Bernd Mensch
GERMANY

ART FAIRS
2018 ART FAIR Edvik Konsthall, SWEDEN
2015 Art Expo Hamm, Solo-Project, GERMANY
2010 Fine Art Fair: Russian Fine Art Fair,
London, Classical Worldwide Gallery, UK

SELECTED GROUP EXHIBITIONS
2018 BaleArt Estocolmo, Edvik Konsthall,
Arte Visión Project, Stockholm SWEDEN
2017 Nit del Art, Santanyi, SPAIN
2006-2016 Galerie Hella Maria Höfer Port d'Andratx, SPAIN
2015 Gallery Arte Casa, Port d'Andratx, SPAIN
2012 Nit de l'Art, Hotel d'Entitats Joves, Palma, SPAIN
2012 Ciudadanos Europeos de Baleares,
Sala de Exposiciones de Ayuntamiento Calviá, SPAIN
2011 Galerie Unico, Palma de Mallorca, SPAIN
2009 Boscolo-Gallery, New York Palace, Budapest, HUNGARY
2010 Classic Art Worldwide Art Gallery, Danube Palace
Budapest, Károlyi-Castell, Fót, HUNGARY
2009 Galerie Sabine Broekmann, Krefeld, GERMANY
2008 Galeria de Arte Minkner, Palma de Mallorca, SPAIN
2007 Tabaluga, Peter Maffay Fundació Pollenca, SPAIN
2007 S'Estació-Associación de Arte, Artá, SPAIN
2007 Sala Capitular de la Cartuxa Valldemossa, SPAIN
2004 Galeria de Arte Sant Joanet, Sóller, SPAIN
2000-2004 Galerie Mensch, Hamburg, GERMANY
1996 Gallery Hotel Bellevue, Hamburg, GERMANY
2007 Galeria de Arte Minkner, Santa Ponsa, SPAIN
2007 Museo de la Alcalá Guadaira, SPAIN
2005 Kunstforum-International, SWISS
2002 Galerie Atelier Mensch, Hamburg GERMANY
1999 Galerie der Gegenwart/Wiesbaden GERMANY
1999 Galerie Fürstenbau, Kronach, GERMANY

FINE ART COMPETITIONS, JURY
1998 Fränkische Galerie-Fürstenbau, Festung Rosenberg/Kronach; 1999 Kunstpreis-Sparkasse/Karlsruhe; 2000

Stadtmuseum/Pforzheim, GERMANY; 2006 III. Trobada de international pintors en Palma; 2006 V. Certamen D'Art Creatiu A.M. Lliteras; 2007 XXXV Concurso Internacional de Pintura, Museo de la Alcalá de Guadaira, SPAIN

COLLECTIONS
GERMANY: Sparkasse Sammlung Karlsruhe; Düllberg
Konzentra, Hamburg, DE; Formaxx, Hannover; Vario Text,
Hamburg; Beletage, Potsdamm; DR. Praxis Stahlberg,
Seevetal; SPAIN; Caja de Granada, Jaén

PUBLICATIONS
GERMANY: Bild der Frau Nr.13/2018;
Mallorca Magazin 871/2017; Für Sie Magazin Nr.11/2015; Living & More Magazin 7/2014;
Meins Magazin 11/2014,
Osho Times, 6/2013 & Online: http://www.oshotimes.de/eine-rose-ist-eine-rose-ist-eine-rose/
Kultur-EXTRA Online Magazin:
http://www.kultura-extra.de/kunst/portrait/eva_konya.php, Bellevue-Magazin 9/2004; House & More 3/2004;
"Die Vollkommenheit der Welt" Art Historian Kathrein Weinhold, 2008
AUSTRIA: Art Arsis 2008 S.40
HUNGARY CAW - Artists 2009,
Népszava Online 2/2011
http://nepszava.hu/articles/article.php?id=394425&referer_id=friss
Online 2013: http://www.ismertseg.hu/Rozsak-szerelmese
SPAIN: Finest Magazin 2/2008, Mallorca Magazin: 10/9/2004; 10/2006, 25/2008; 30/2008;
4/2011; 6/2011; Mallorca Ambiente July/Sept/2008, Diario Jaén 06/09/11, Part Forana 13/09/2007

ARTIST STATEMENTS
2017 Secret Ocean am so excited about to creating continuously changing water surface the light reflection and motion of the waves, blue infinite colors nuance, the silver sparkling of the sun on the sea and happy being of the swimming body.
2015 Colors of Photons. Art meets science.
Painting & Light Object Project with János Magyar Light Artist. Acrylic Painting on Acryl, Led, Microcontroller.
2014 If By Magic - Cosmos Melodies. Mixed Media on canvas: Pearl color give for different color in a different angle, iridescent effect .The epoxy resin give shiny water, glass like effect, forms and uncontrollable magical possibilities.
Colour chemistry, art dialogue conscious of Being, The creators of Being, astrosophy, ancient symbols, symbol of eternity, infinity happiness.
2004 Facets of Love. Glamour Roses. Oil Paintings. Rose Portraits and metal plate leaf. The works allow the state of being-love from viewers perceive and experience. For example: white basic trust, yellow cheerfulness, Orange-life-joy, Red-power force -Passion, Gold Merging Love, Silver Supporting Love, copper-precious
1998 Bilderspiel Kompositionen. Stills compositions. Small-format oil painting. Quotations from art history as "photo-compositions game" together.
1997 Vermeer & Still Life. Oil Painting and color studies, detailed pictures by Vermeer. Clashes with the color schemes and light.